Finding Affordable and Cheap Tree Services in Your Area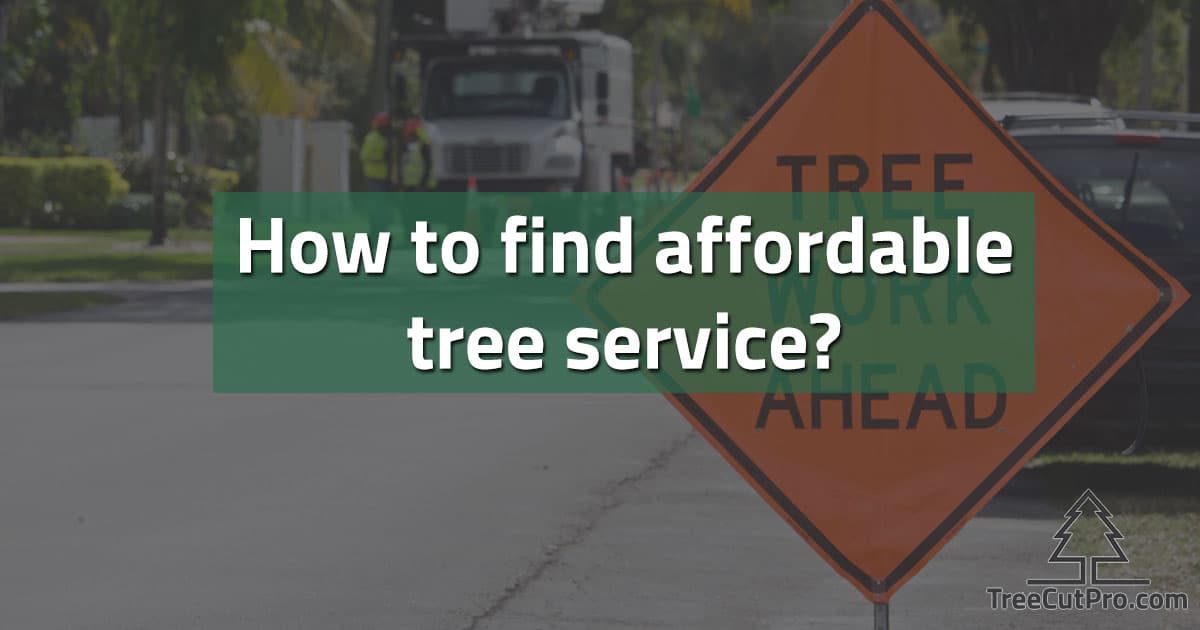 Trees are better known for their environmental benefits and aesthetic value. They not only bring life and beauty to your area. They also cause dangerous risks on your premises if you do not take immediate action.
Here are some of the following circumstances that require tree removal or trimming:
A tree is a potential cause of power outages by growing too close with overhead electric power lines.
A growing tree infestation of parasites that may lead to further decay
A tree is an obstacle to your new landscape or construction plan.
The tree is taking too many nutrients, leaving other plants in shortage of soil vitamins.
The tree has a dense root system that can cause a long-term problem for your home and buried piping.
A natural cause such as storms and strong winds has compromised the tree's structure, leading to unexpected uprooting.
If you are currently encountering the concerns mentioned above, it is time to immediately consult an affordable tree removal service.
Nearby Affordable and Cheap Tree Removal Services
As you enter the keywords 'cheap tree removal near me' on search engines, you found out that tree removal can be quite expensive for your budget.
A tree removal conducted by a professional arborist is generally costly, which is more than what you can afford.
On the brighter side, there are cheap tree removal services that can offer up to 50% off tree removal. Finding an inexpensive tree removal service can be challenging, but there are smart ways on how to get one.
Here are some of the best solutions for finding cheap tree cutting services.
1. Hire tree removal services during the off-season
Small businesses have a habit of charging high rates to their customers when they are in demand. If they have tons of work to do, the prices go higher. If there are few customers, they reduce their rates to get more clients.
One way to get cheap tree removal is to take this opportunity by hiring tree removal services during the cold season or winter months. It is the time when tree service companies are in a go-slow period. In stormy weather conditions, tree removal companies are in demand and may ask for high rates.
2. Hire garden maintenance for affordable tree trimming
Extensive tree services like the removal of large trees and trimming are jobs covered by local tree removal companies. If you have a tree that is less than 15 feet, it would be better to hire a garden maintenance company that offers cheap tree trimming service.
Tree service companies have a higher overhead cost, which involves workers, insurance, and heavy equipment. What's more, getting a professional arborist can be expensive.
If you search in Google for 'affordable tree service near me,' you have a higher chance of getting cheaper tree services from a garden maintenance company or a gardener.
3. Earn money on firewood with online marketplaces and ads
Besides getting your tree removed, you can also use the excess firewood to earn extra cash. During the quoting process, tell the arborist to leave all the wood on the site. This way, the tree service company will not require you to pay additional rates for carrying and transferring the logs.
You may post ads around your locale or take a photo of the firewood and post it on online marketplaces. Wood is a valuable material, especially during cold months. People will pay good money for the logs since you are saving them from the effort of cutting down trees.
4. Conduct regular trimming through cheap tree trimming services
One of the most efficient ways to reduce the cost of tree removal services is to conduct regular trimming on the trees near your residence. You can decrease the chances of getting weak trees and over-stretched branches if you maintain the trees' overall appearance and health.
5. Consult tree services that offer the best tree service price
If you want to get your money's worth, you need to be resourceful by getting estimates from tree service companies that offer cheap tree trimming and removal services. Having three or more quotes can give you an idea on which tree service company can provide you a budget-friendly rate.
Some websites offer quoting services for the cheapest tree removal services. You can try them out to find which affordable tree service best suits you. Also you can find some free tree removal options.
What's more, the Internet can help you find cheap tree service companies in your area. All you need to do is enter the keywords 'cheap tree cutting service near me' on the search bar. The results will immediately yield hundreds of nearby tree service companies that offer affordable prices.
In summary, these are just some of the helpful ideas and tips to reduce the cost of getting your tree removed or trimmed. However, it would be best to assess the situation first to minimize potential damage within your property. You may also want to consult professionals before conducting tree removal.